Bring your Audi Entertainment System back up to date
Add Apple CarPlay & Android Auto Functionality + more
Our CarPlay & Android Auto retrofit unit will overhaul your Audi MMI entertainment system
Please check the compatibility tab to ensure your vehicle is compatible and to check what type of system to order.
The unit connects to your factory Audi MMI system and enables the use of Apple CarPlay, Android Auto, AirPlay & more.
Our retrofit is almost half the price of our competitors, with the same quality, features and a great support team to guide you through the process.
All original Audi menus will remain accessible and you can switch between the two interfaces via the press of a button, This allows you to refer back to the stock system for FM radio, servicing and vehicle information.
Wireless Apple CarPlay


Wireless Android Auto


Smartphone streaming via AirPlay & MirrorLink

Controlled by the original Audi controls and buttons

Supports the factory steering wheel controls

Supports voice commands via Siri or Google Voice

Built in WiFi and Bluetooth

High quality audio output with DSP and Equaliser

RCA input for addition of aftermarket cameras

Compatible with your factory cameras

Automatically switches to camera mode when reversing

Retains all vehicle functions

Can automatically connect and launch CarPlay/Android Auto
Detailed instructions are provided if you would like to install the product yourself

All connections are a plug and play design

We have a live chat team who can guide you through your installation if you have any difficulty

There is no modification required of the original vehicle wiring and the installation is easily reversible

Once installed, the unit sits hidden away behind your dashboard for a completely OEM look
The retrofit systems that we provide are high quality class leading product derived from a manufacturer with over 8 years of experience with aftermarket car connectivity solutions.
We provide a 1 year warranty on all products purchased from us.
Firmware updates are able to be downloaded and installed to the unit as required.
We provide update files for our customers and support to install the updates.
iPhone 5+ running iOS 7.1 or later
Android Phone running Android 11 and above
Please see compatibility tab before ordering for more detailed information.
Navigation that's always up to date
With the added functionality of CarPlay and Android Auto, you can use your favourite apps from your phone to navigate in your car.
You can use Google Maps, Waze and many more options.
There is no longer a need to worry about getting the latest navigation data, as your maps will always be updated via the internet.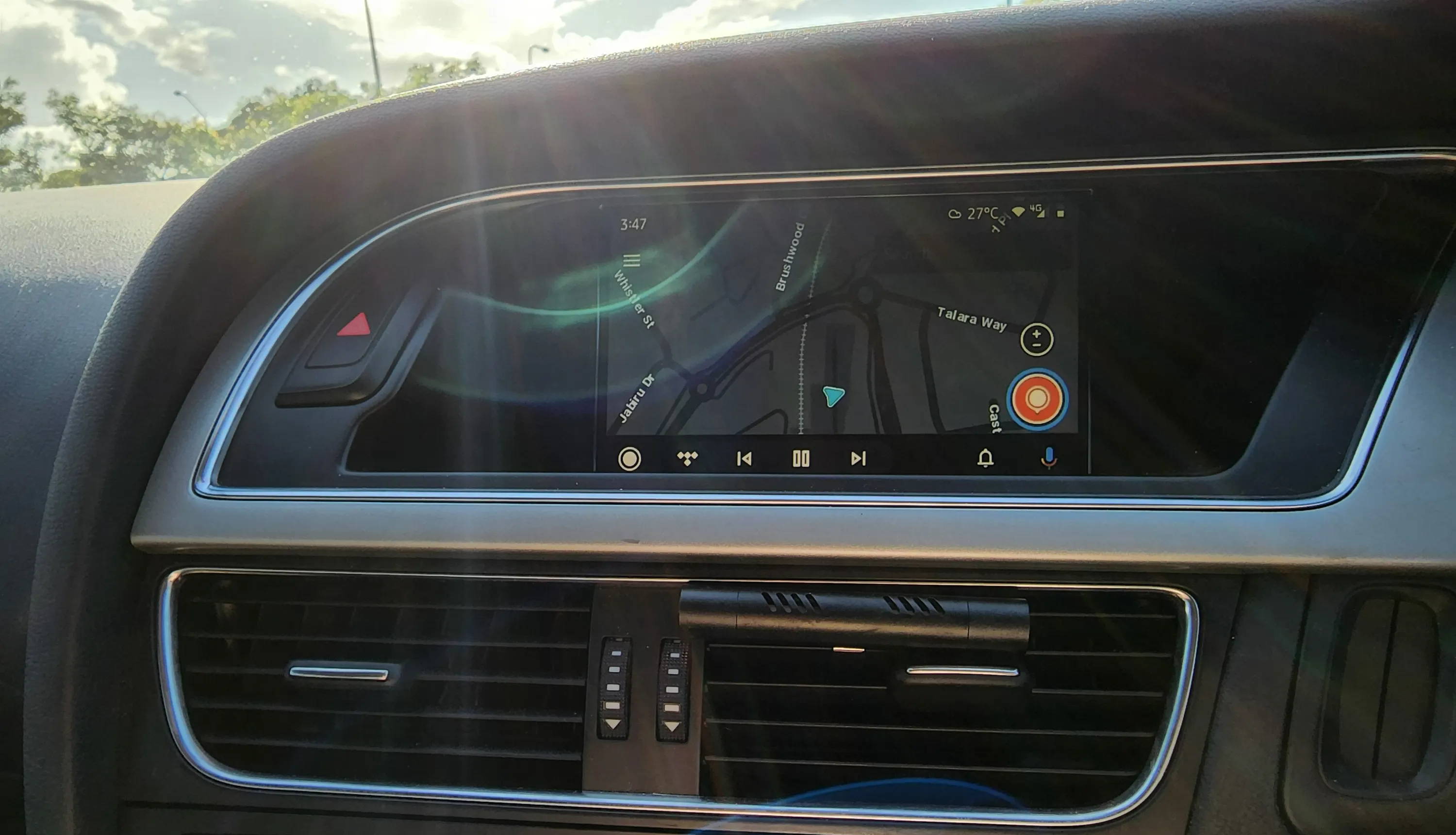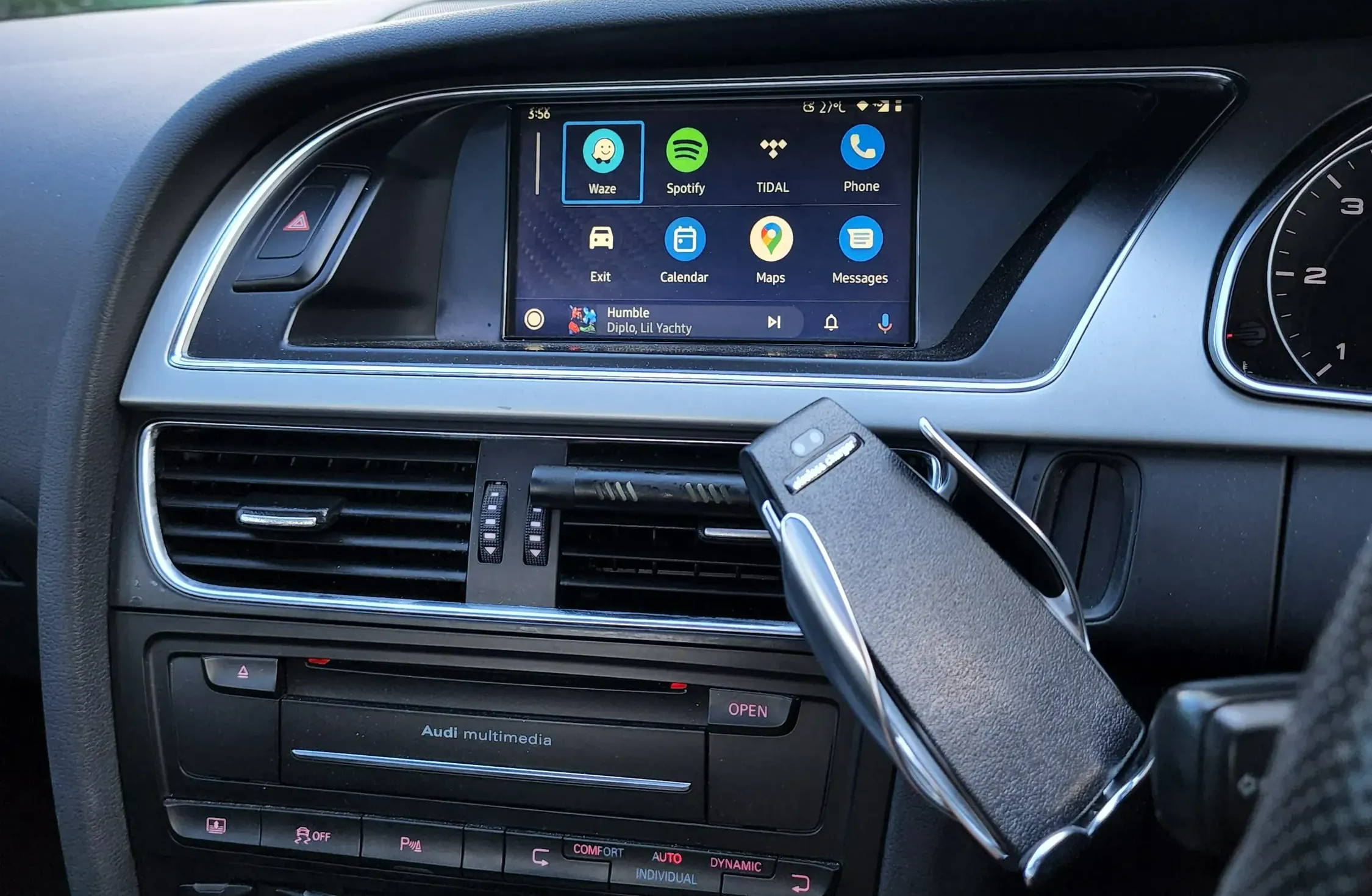 Built in screen mirroring & HDMI input
You can view content via your phone screen through the retrofit interface, it supports screen mirroring via Apple Airplay wirelessly and wired screen mirroring for Android.
With a built in HDMI input you can connect a device such as a Amazon Fire TV or Google Chromecast to enjoy content on your cars display.
The retrofit module has two RCA inputs, for both rear view and front view cameras.
This allows you to easily connect a new camera setup to your vehicle.
The factory reverse camera is also supported so your original camera will be displayed when reversing, even if you are using CarPlay or Android Auto.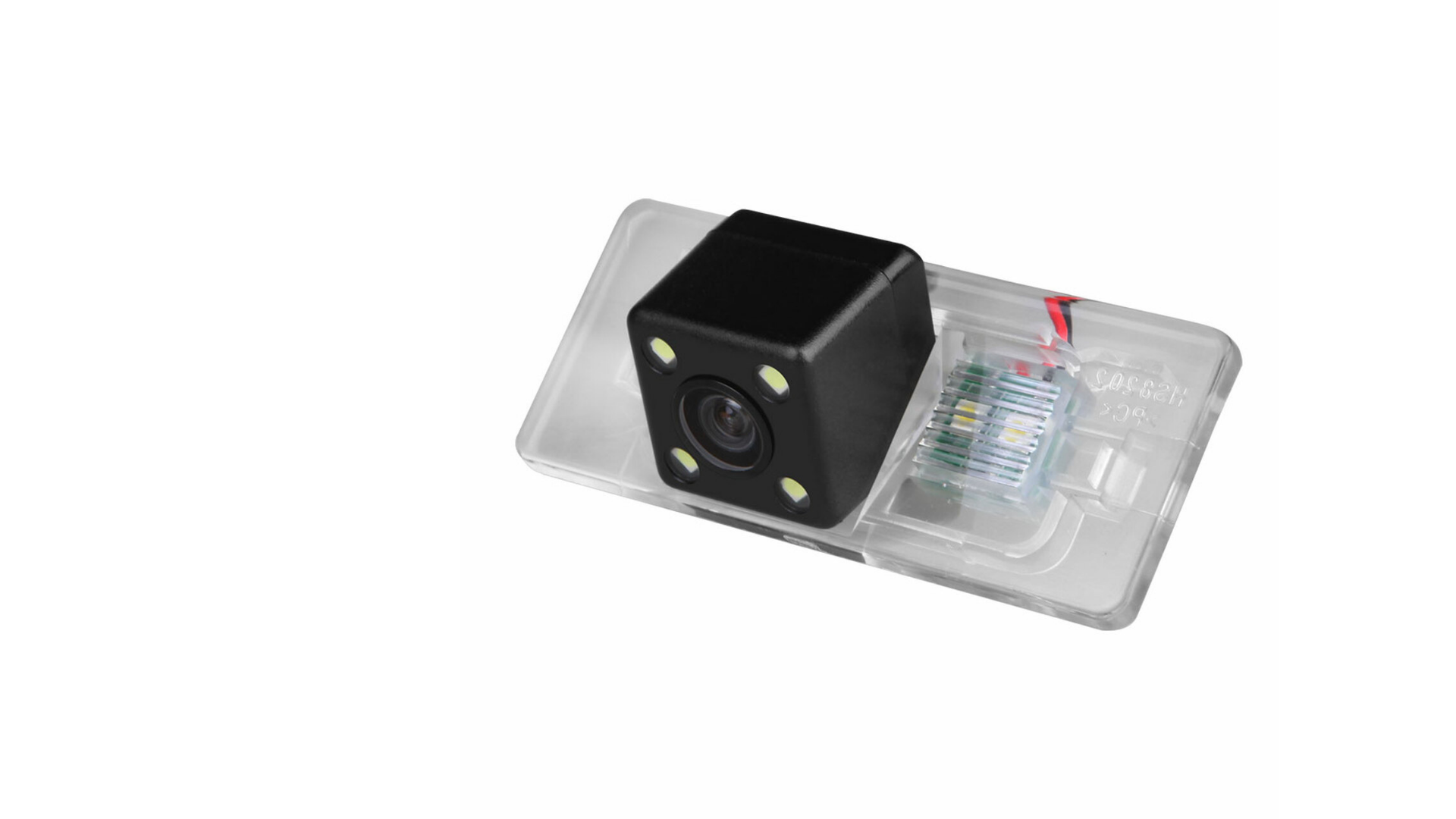 Frequently Asked Questions
Will this work with my Audi?
Please open the compatiblity tab on this page, there you will find detailed information which will tell you if your Audi will work with this Retrofit module.
Will I lose any original functions?
No you will not lose any original functions of your car, this is simply an additional interface that is added, which you can access to use the new features.
Your Audi system is completely preserved, and remains fully functional alongside the retrofit, you can switch back to it at any time.
Is the CarPlay/Android Auto Wireless?
Yes the CarPlay and Android Auto is Wireless, however if you are using Android Auto please remember that only phones running Android 11+ are compatible.
For the best Android Auto experience we recommend using a late model Samsung Galaxy or Google Pixel device with this retrofit.
Will my factory camera show up when reversing?
Yes your factory reverse camera will display when using CarPlay or Android Auto, the retrofit can automatically detect reverse gear and switch the display accordingly to your OEM camera.
If you have a manual transmission car, some extra wiring is required to trigger the camera as it is not possible to automatically detect reverse with a manual transmission.
My car does not have a camera, can I add one?
Yes you have the added ability to install new aftermarket cameras to your vehicle, this is a secondary benefit of installing the module.
There are two RCA inputs for both a front and a rear view camera which will automatically display when reversing and integrate with the rest of the system.
How do you control CarPlay without a touch screen?
The CarPlay/Android Auto system is controlled the exact same way you navigate your current system, with the Audi buttons and knobs.
You can use both your Audi MMI controller (Or center dial for Concert) and steering wheel scroll buttons to navigate and select items on the screen, and voice control is supported for inputting long addresses.
CarPlay works great
Easy install just a tight fit they give you everything you need to get the job done right only complaint I have is that my package did not come with instructions,, it would've been alot easier with that but other than that super simple job just tight squeeze
Audi B8 car play.
Great product easy to install does everything above and beyond what expected it to do.
CarPlay B8 RS4 2014
Works perfectly, took about 20 mins to install and postage considering it was from Australia was super fast. Highly recommended
Amazing upgrade to my concert radio
It works really well, just takes a whole day of installation.
Free Express Delivery
Typical delivery times are 3-5 business days for Australia, New Zealand, The United States, Canada and the United Kingdom
All orders are tracked and can be monitored through the 'track your order' page or through the courier website.
Please note that due to your signature being required upon delivery we cannot accept a PO Box delivery address. Please provide a direct delivery address.
Australian customers using Parcel Locker services please keep in mind your delivery time will be extended as DHL does not directly service parcel lockers and your delivery will be handled by Australia Post instead.
This product is covered by a 12 month warranty against defects or faults
If the product is found to be faulty or defective in any way we will repair or replace the item with a new one. We will also cover return postage costs to perform the exchange.
30 day money back guarantee
If you are for any reason unsatisfied with your product or change your mind you can return it within 30 days for a refund.
Ordering for a 2009-2016 MMI 3G High/+ A4/A5/Q5?
We recommend grabbing an upgraded factory look microphone for the best calling experience with your new kit
Check it out
Choose a Rear View and/or a Front View Camera
Ensure that you confirm your camera size before ordering
What our customers think
Wonderful overall experience. Timely and very fast shipment arrived way before expected. Excellent product, very good quality. Using Wifi to connect CarPlay no lag or issues, very happy. Would recommend the device and Euro Style without any hesitation.

Mohammad Hassan
Terrific service with open, informative and trusting advice. 100% recommended with top quality products.

Mark Campbell
These guys are great. Great products, great customer service and fantastic communication.
They helped me to put CarPlay in my Audi and it looks and works brilliantly. Krishan was fantastic.

Johan Smets
From the moment I bought the Carplay retrofit for my BMW, they have been nothing but helpful. From chasing the courier company to helping out with settings on my car. Top service, will definitely tell my friends and family about them.

Anton Nguyen
I hired an installer to put this Apple play kit in my 2019 Mercedes GLC.

He said the kit was well done. Tools to remove trim included, All cables to hardwire also included.

It works great and very happy I purchased this. Shipping was crazy fast, ordered on a Friday and recieved the following Tuesday.

David Wahrenbrock
Supports all your favourite apps
Our retrofits aren't just for Apple CarPlay & Android Auto, You also get many new features that aren't available on OEM Vehicles. Such as AirPlay streaming to watch YouTube & Netflix, HDMI input to connect devices such as Amazon FireTV or ChromeCast and you also get two new camera inputs for installation of both rear view & front view cameras.
The retrofit comes with a built in DSP and adjustable equaliser, so you have more control over your sound quality than you did in your OEM System.
Once installed you will forget that it is present as there are no signs that anything has been modified, when you hop in your car your Bluetooth will automatically connect and upon launching CarPlay or Android Auto the screen will automatically switch over. Or if you prefer you can switch the screen manually by using the button combination.
Why Choose Euro Style Tuning?
We pride ourselves in providing high quality integrated solutions and the support and knowledge to back them up. Customer satisfaction is our number one priority and our reviews speak for themselves.
We operate our live chat service to help and assist customers with their installations, and any other questions or queries they may have.
Many services out there are happy to sell you their products but lack the knowledge or understanding to be of assistance if needed, or fail to understand compatibility requirements. We understand both the products that we sell and the cars that they are targeted for.
Learn more about us